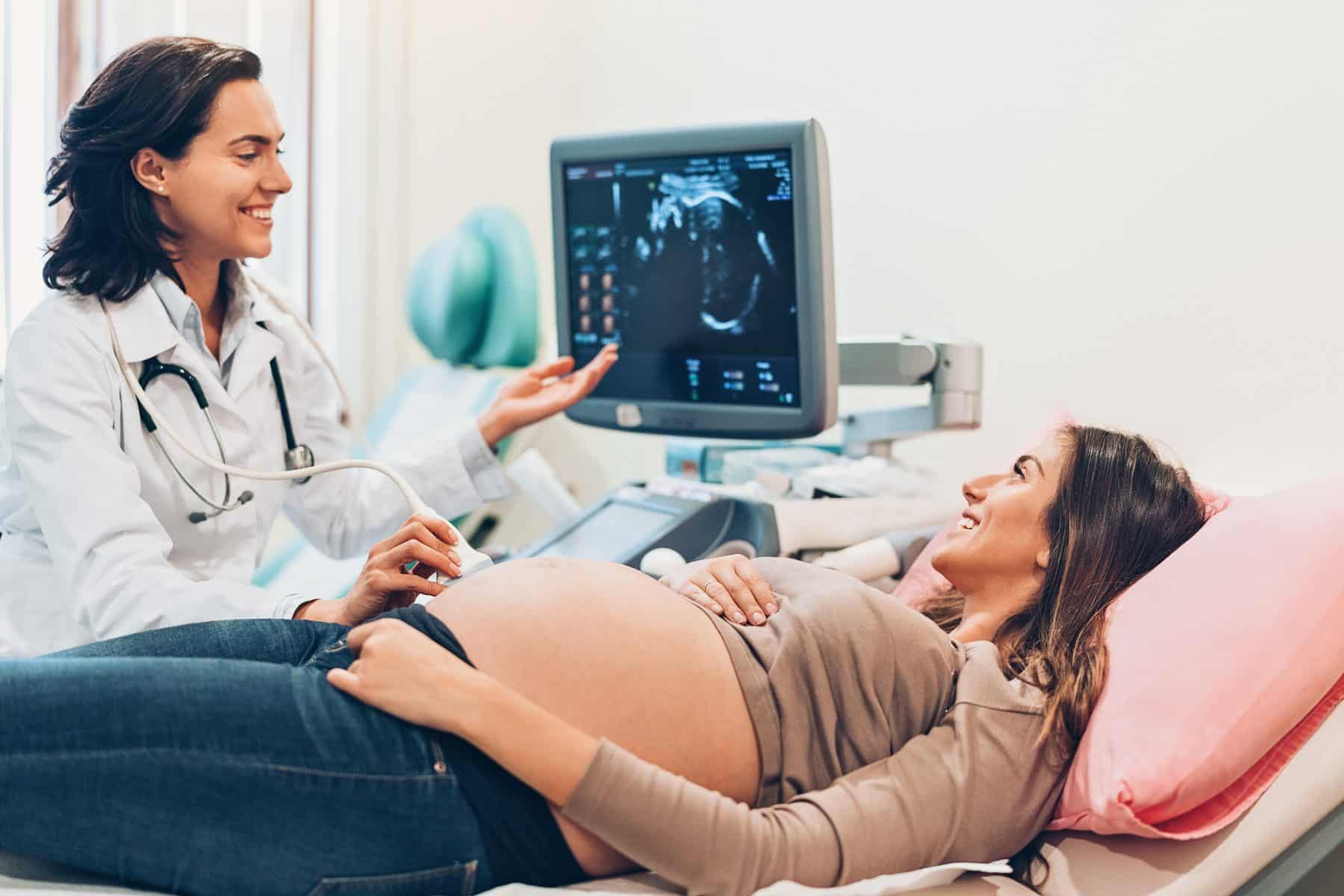 27 Jan

Obstetrics at Sylacauga OB-GYN: What to expect during pregnancy

The nine months of your pregnancy is a very special time. You need a positive atmosphere and peace of mind from your first exam to the delivery of your new little one. The staff and providers at Sylacauga OB-GYN are here to make your journey as smooth as possible, as we guide you through the process during your baby's growth. 

In this blog post, we'd like to give you an overview of what you can expect from your obstetrician during your pregnancy and the great care we offer at our practice. 
What to expect during pregnancy
At Sylacauga OB-GYN, you will receive expert and compassionate care from our obstetricians (OB), Dr. Rehberg and Dr. McInnis; our nurse practitioner, Kyndra Wright; and our physician assistant, Lauren Littleton. We are there for you from your first pregnancy test to the moment you deliver your baby. 
We will advise you on your diet, exercise, medications, and how to stay healthy. Our team will also be there to help you deal with complaints (morning sickness, heartburn, back pain) and answer any questions you may have about your pregnancy. All the while, we will monitor your baby's health with routine ultrasound exams, measurements, and tests. 
Ultrasounds and tests
An ultrasound exam uses sound waves to produce images to monitor pregnancy in expecting mothers. The images from an ultrasound provide vital information to you and your doctors. This exam can answer many of your questions, such as where your baby is in the development process. 
In-office fetal testing, such as the Fetal Non-Stress Test and Blood Pressure Test (NST/BP), is a way to check on the general well-being of your baby and to detect conditions that could affect your baby's health or cause complications. There will also be tests to check for diabetes, infections, and genetic disorders so that you and your OB can create a pregnancy plan that will ensure a safe delivery. 
High-risk and low-risk pregnancies
Most pregnancies are considered low-risk, meaning the mother does not have any health conditions that may cause complications to the fetus or herself during the pregnancy. Mothers with low-risk pregnancies are healthy and can expect a normal delivery, especially with prenatal care and regular visits to their OB. 
With high-risk pregnancies, the degree of risk can vary from minor to life-threatening. High-risk pregnancies occur due to several factors: 
High blood pressure

Diabetes

Kidney Disease

HIV

Obesity

Age of the mother

Alcohol and/or tobacco use

Drug use

Congenital disabilities

Multiple pregnancy (twins, triplets, etc.)

Previous preterm birth
Those with high-risk pregnancies will require greater obstetrical care before and after delivery. Sylacauga OB-GYN offers specialized care from qualified professionals that will increase the likelihood of a safe delivery and a healthy baby. 
Labor and Delivery
Your OB will give you an estimated due date, also known as the estimated date of confinement (EDC). There is no way to predict the timing with 100% certainty, but it's useful as a point of reference for planning. You may go into labor anywhere from three weeks before to two weeks after the estimated due date. Regardless of when you go into labor, you can expect to experience the following signs when you do: 
Easier breathing

Belly looks lower

Bloody show (pink or brown discharge)

Diarrhea

Fluid leaking from the vagina

Contractions that occur at intervals of less than 10 minutes
Labor and delivery take place in multiple stages:
Contractions and dilation

Pushing and the crowning of the baby's head

Pushing to deliver the baby's shoulders and body

Cutting and clamping the umbilical cord

Delivering the placenta 
Cesarean Section
A cesarean delivery, or C-section, is a safe alternative method of delivering a baby for women with specific health and delivery issues. During this procedure, incisions are made to the mother's abdomen and uterus to deliver the baby. Your doctor may suggest a C-section if the following occurs: 
Failure to progress.

The cervix, through contractions, may not open enough for the baby to move into the vagina, or your pelvic anatomy may not be conducive to vaginal delivery.

Multiple pregnancy.

The likelihood of cesarean delivery increases with the number of babies, especially if they are born early or are not positioned correctly in the uterus.

Concern for the baby.

Changes in the baby's heartbeat can lead to cesarean delivery.

Maternal complications

. Cesarean delivery may be suggested if you have a severe health problem, like a brain or heart condition.

Breech presentation.

This occurs when the baby is not head down when you go into labor.
A planned C-section is not recommended for first-time mothers, especially if they are planning on having more children. Your obstetrician will help you determine if this procedure is right for you and your baby, and they can inform you of what to expect. 
At Sylacauga OB-GYN, our experienced staff and providers bring you the best care and support for both you and your baby. We think of each of our patients as part of our family, and we are here to answer any questions and to help you every step of the way as you bring a new life into the world. 
---
LEARN MORE ABOUT WHAT MAKES SYLACAUGA OBSTETRICS AND GYNECOLOGY A TOP PROVIDER
Sylacauga OB-GYN is the premier provider of obstetric and gynecological services in Sylacauga, Alexander City, Talladega, and the surrounding areas. Give us a call at 256-249-6995 for more information or to schedule an appointment.