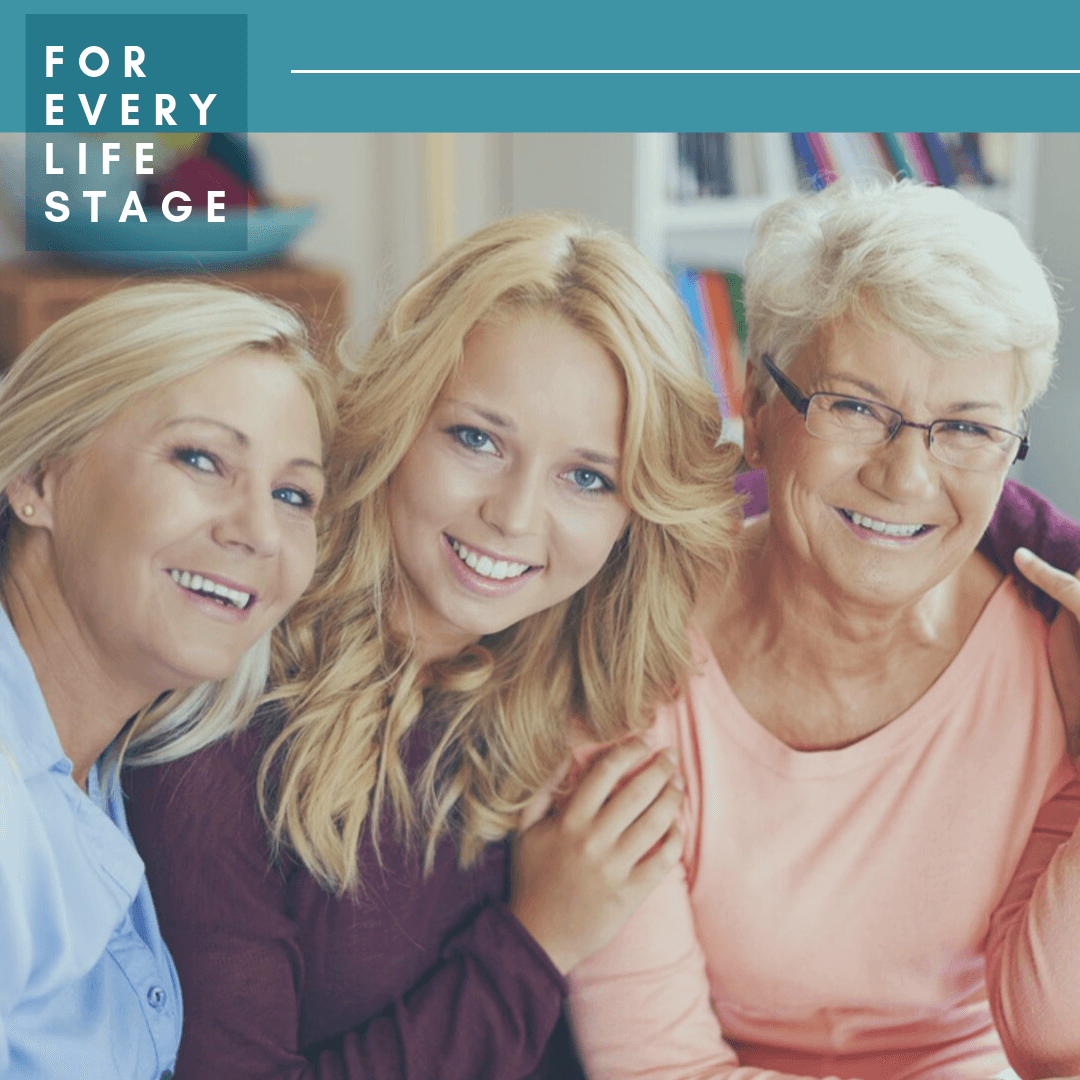 28 Oct

OB-GYN clinical services for every age

One of the most common questions we get is, when should I start taking my daughter to the OB-GYN? 

While there are general recommendations and standard practices for obstetrics and gynecology, each woman's health journey is different. It's never too early to pursue health and familiarize yourself with your body, reproductive health, and medical professionals. 

In the following paragraphs, we'll look at some typical times throughout your growth and development to visit the OB-GYN. Please note, national averages and expert data are the basis for these age bracket recommendations. If you have questions or concerns regarding your reproductive health, please reach out to your trusted physician. 
What is an OB-GYN?
An obstetrician-gynecologist, or OB-GYN, is a healthcare professional that specializes in female reproductive health. OB-GYNs specialize in both obstetrics and gynecology. Obstetrics involves working with pregnant women, including delivering babies, while gynecology encompasses an understanding of the female reproductive system. Many women visit their OB-GYN as their primary care doctor. 
What are clinical services offered by an OB-GYN?
Not all obstetrics and gynecology clinics are one-stop shops for women's health. However, OB-GYNs can guide you in making wise choices during every stage of your life as a woman. At clinics like Sylacauga Obstetrics and Gynecology, our caring providers and staff can walk with you as your needs change from year to year.
The following breakdown of clinical services is divided by when most average-risk patients are recommended and typically begin pursuing these exams and procedures.
Teen years

Annual exams


The American College of Obstetrics and Gynecology (ACOG)

recommends that first gynecologic visits should begin at the ages of

13 to 15 years old

. Doctors recommend starting young women around this time frame for multiple reasons. It allows young patients to build a relationship with their physician and ask questions about menstrual periods and sexual activities. OB-GYNs can then evaluate these patients for any medical care and attention that they may need.

HPV Vaccine
The Centers for Disease Control and Prevention (CDC) recommends that the Human Papillomavirus (HPV) vaccine be given at the ages of 11 to 12 years old. The CDC recommends the HPV vaccine at this age to protect children long before exposure to the virus that can lead to 6 types of cancers later in life. However, if you did not receive the HPV vaccine as a child, doctors also recommend the vaccine for everyone through age 45.
Contraception
More than 99 percent of women of reproductive age, which begins at the age of 15 years old, who have ever had sexual intercourse have used at least one contraceptive method. OB-GYNs can provide professional information on types of contraception and the practice of safe sex.
STI screening
If you are sexually active, you may have tests for certain sexually transmitted infections (STIs). Depending on what diseases and infections your doctor is testing for, doctors perform these screenings with a swab sample, urine test, or blood test.

20s to 30s
Pelvic Exam and Pap Smear
While general pelvic exams can begin at an earlier age, cervical cancer screenings typically start around the age of 21. A Pap smear checks for abnormal changes in the cervix that could lead to cancer. The annual Pap smear is necessary, even if you are not experiencing any symptoms, for preventative health measures.
Clinical breast exams
The National Comprehensive Cancer Network (NCCN) recommends women start clinical breast exams at age 25 and continue after they begin having mammograms. Clinical breast exams should be performed every one to three years for women 25 to 39 years old and every year for women 40 years and older.
Pregnancy-related services
The average age of first-time mothers in America is 26 years old. OB-GYNs provide a wide range of obstetrics services, including ultrasounds and c-sections. Additionally, patients may also pursue infertility evaluations and treatments at your obstetrics clinic.
Birth Control
Choosing your birth control can be confusing. Know your options so you can choose the type that's right for you.
40s & above
Mammograms


According to the American College of Obstetricians and Gynecologists,

one in eight women

will develop breast cancer. Mammograms are recommended every one to two years, starting at age 40 to 75. Receiving regular mammograms allows your doctor to check for signs or symptoms of breast cancer.

Minor/major surgical procedures


About

one-third of women

will have a hysterectomy by the age of 60. Hysterectomies, sterilization,

novasure ablation

, and other

laparoscopic

surgeries are some common surgical procedures. Gynecologists perform these surgeries to address a range of symptoms that your OB-GYN can discuss with you.

Hormone replacement therapy


Menopause is a normal part of aging that occurs in a woman's life when her period stops. Women will likely experience natural menopause

between the ages of 40 and 58

. In the years before and during menopause, the levels of female hormones can go up and down.

Hormone replacement therapy can relieve symptoms of menopause.



Osteoporosis


Osteoporosis is a condition in which the bones become thin, brittle, and weak and is often linked to menopause. Women aged

65 years or older

are recommended to have a bone density screening and evaluation, with screenings also starting by age 55 with risk factors present. If your screenings show abnormal results, you will receive evaluations every other year.

Urinary incontinence
Four in ten women who are 65 and older have urinary incontinence or the loss of bladder control. A pelvic exam and cough test may be administered to check for organ prolapse and other anatomical problems.
Schedule an appointment with your OB-GYN
Ultimately, your OB-GYN is qualified in evaluating and performing the services that you need as you routinely come in for your annual visits. Your doctor will determine, based on your lifestyle and family history, what tests are necessary during your yearly exam. 
So for you, the first step you need to take is making an appointment. Scheduling your annual exam is extremely important to your health and for the prevention and early treatment of many women's health-related problems.

LEARN MORE ABOUT WHAT MAKES SYLACAUGA OBSTETRICS AND GYNECOLOGY A TOP PROVIDER 
Sylacauga OB-GYN is the premier provider of obstetric and gynecological services in Sylacauga. We are accessible to patients from Clay County, Coosa County, Randolph County, Tallapoosa County, and Talladega County. Give us a call at 256-249-6995 for more information or to schedule an appointment.