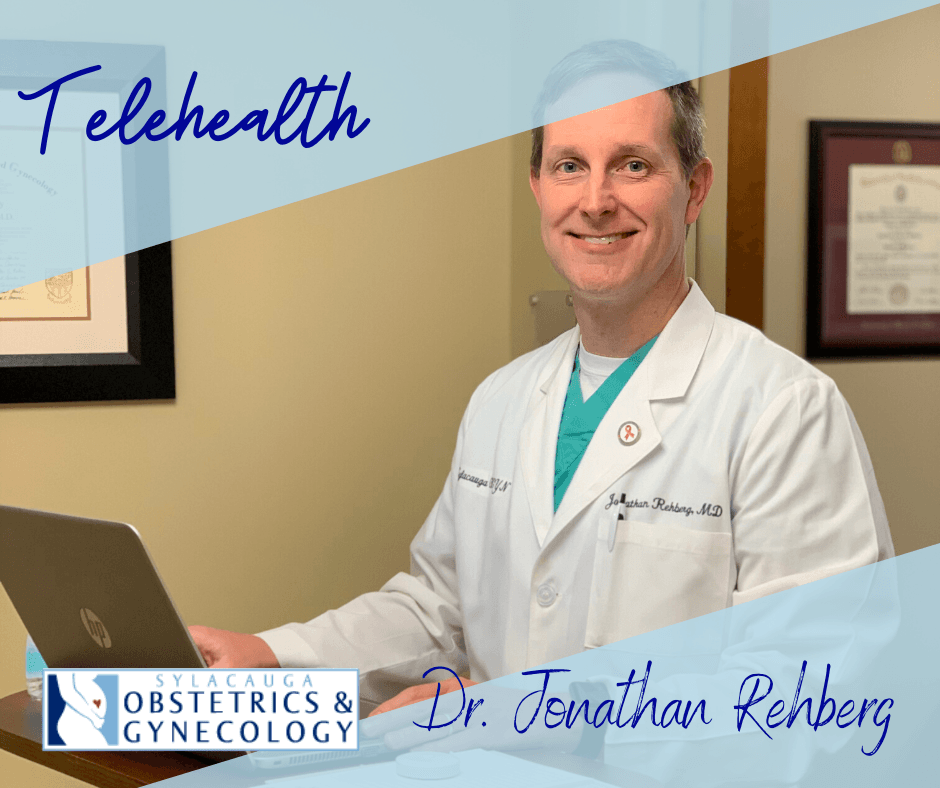 16 May

Dr. Rehberg explains Telehealth Services

In our last blog post, we mentioned offering TeleVisits™ and Telemedicine through the healow app. While these virtual services (collectively referred to as Telehealth) have been around for a while, the coronavirus (COVID-19) pandemic has driven us to take full advantage of their benefits. 

Using Telemedicine is new for us at Sylacauga OB/GYN, but it'll be a smooth transition for our patients because you'll be using the healow app you're already familiar with. Telehealth will be the primary way we stay connected with you. In this blog post, we'll explain the benefits of these remote health services and how it all works. 
What is Telehealth?
Telehealth involves TeleVisits™ and Telemedicine. It's a virtual way of offering health-related services through telecommunication technologies. Thanks to advancements in technology, our physicians can now conduct TeleVisits™ with our patients through their computers and mobile devices. This allows us to continue practicing social distancing to cut down the spread of COVID-19 and provide remote care to you. We're able to see you, offer advice, answer your questions, and discuss your lab test results.
Telemedicine
Telemedicine allows us to evaluate our patients and provide a diagnosis and treatment plan, which includes prescribing medication. Telemedicine technology is often used for follow-up visits, managing any health conditions, consultations with your doctor or nurse, and medication management. 
TeleVisits™
With TeleVisits, you can speak with your physician, review medications, and track your vitals all from the comfort of your home. Book your virtual appointment with your doctor by either calling our office or through the healow app on your phone. 
Just as you'd FaceTime or have a video chat with family and friends, you can now do the same with your doctor. Doctors and patients generally like TeleVisits™ because of how easy and convenient it is.
Using the healow app
Healow is a HIPAA-compliant app that's designed for healthcare providers and is easy for patients to use. It's available for download in the Apple App Store and Android Google Playstore for free. You use your Patient Portal login credentials and create a special four-digit PIN to access the healow app. If you need assistance with your username and password, please call us, and we'll help you set up and use your healow app. You can contact us at 256-249-6995. 
You can also link your other medical accounts for any doctor's office whose Patient Portal is powered by eClinicalWorks and view your health information all in one location. Because we're partnered with eClinicalWorks, Telehealth solutions are incorporated in our system, and your information and medical records are always secured and protected. 
The benefits of using the healow app 
Access multiple Patient Portal accounts 

Manage your medications in one location

Obtain and view your lab results

Access your personal health record

Control and view your upcoming appointments 

View summaries of your past visits

Receive interactive health alerts and messages from your doctor
This robust, all-inclusive medical solution is just another way we are bringing excellent care to our patients.
At Sylacauga OB/GYN, we're continuing to take all precautions to decrease the spread of the coronavirus. We encourage you to make your TeleVisits™ and Telemedicine appointments through the healow app.
View our updates to get the latest COVID-19 news for our office. We are continuing to see well patients in the office. If you feel sick, call us to set up a TeleVisits™ or determine if you need testing for COVID-19.
---
LEARN MORE ABOUT TELEHEALTH WITH SYLACAUGA OBSTETRICS & GYNECOLOGY AND WHAT MAKES US A TOP PROVIDER
Sylacauga OB/GYN is the premier provider of obstetric and gynecological services in Sylacauga, Alexander City, Talladega, and the surrounding areas. Stay updated with us by checking our blog and our Facebook page for news. Please give us a call at 256-249-6995 for more information or to schedule an appointment.