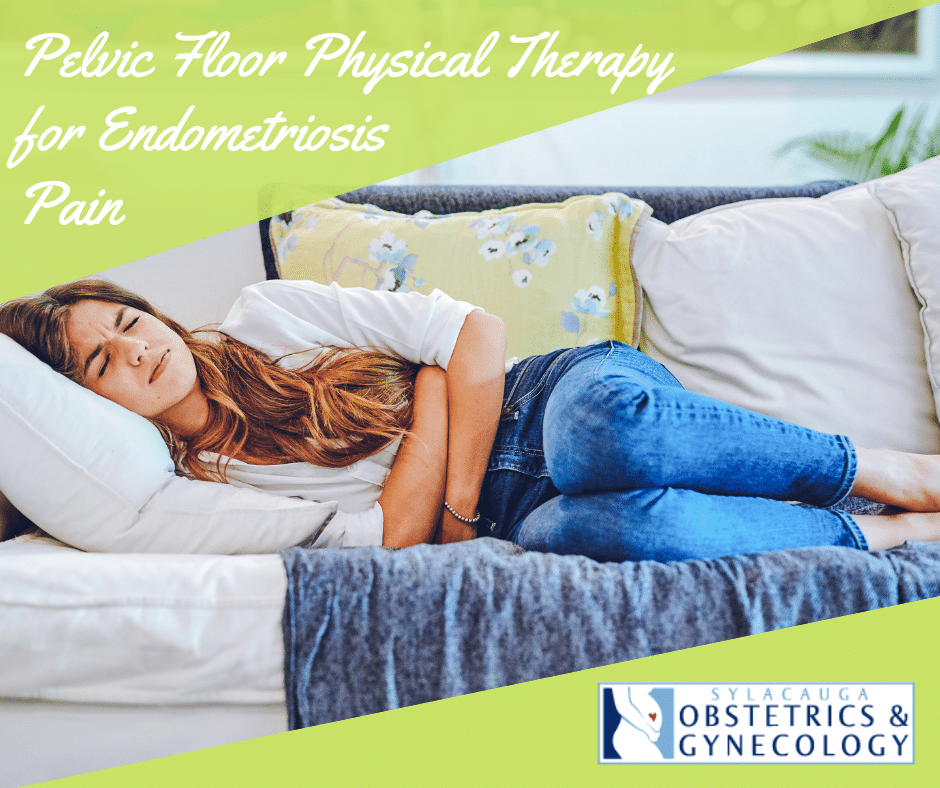 17 Aug

Get Endometriosis Relief with Pelvic Floor Physical Therapy

Endometriosis can be a major disruption to your life. Research has found that about 11% of women are affected by this chronic condition, though those numbers may be much higher. For many, simply receiving an endometriosis diagnosis can be a validating experience—it can be powerful to know that the pain, discomfort, and intimacy issues are not in your head! Once you know the cause, you can begin the journey to reclaiming your life from the symptoms.

Endometriosis has no cure, but thankfully, we have many ways to treat and manage it. That includes one exciting but lesser-known intervention: pelvic floor physical therapy. Up to 63% of women with endometriosis can expect reduced pain after just six sessions with a pelvic floor therapist. But what is this treatment, what can you expect from it, and is it right for you? We're here to tell you what you need to know to get started!
What is Pelvic Floor Physical Therapy?
Most of us are familiar with physical therapy (PT) in one form or another. The goal of PT, broadly, is to improve functionality and movement with hands-on training and exercises. A physical therapist helps patients learn and implement techniques to build strength and flexibility in targeted muscles.
Pelvic floor PT is no different—it focuses on teaching the muscles in your pelvic floor and abdominals to relax and work together more effectively. Over the course of treatment, which can last anywhere from 6 to 12 sessions, pelvic floor therapists can use a variety of techniques to alleviate symptoms, teaching you valuable ways to maintain the positive effects in years to come.
How Does PT Help with Endometriosis Pain?
If you have endometriosis, your body grows tissue that looks and acts like the lining of your uterus in places other than your uterus: for example, the fallopian tubes, ovaries, or bladder. This tissue responds just like normal uterine lining during your menstrual cycle, building up and shedding, and leading to inflammation, swelling, and scarring. Over time, this cycle can cause dysfunction and trauma to pelvic floor muscles, compounding the pain you feel.
Physical floor PT directly targets these damaged muscles, helping them relax, coordinate, and recover. Women who have undergone treatment have reported significant improvements in their daily lives, including relief from:
Chronic pelvic and back pain
Dysmenorrhea (severe menstrual cramps)
Pain during sex
Painful urination or bowel movements
Abdominal bloating
What Can I Expect During Pelvic Floor Therapy?
Your first appointment will start with a consultation where you and your therapist determine your personalized course of therapy. The recommended techniques and duration will vary depending on the severity of your symptoms and other aspects of your medical history.
We may also take a pelvic floor assessment at this time, which is similar to the physical exam you're used to from annual gynecologic appointments (though no speculums are involved!). Depending on your symptoms and preferences, your next sessions may involve a combination of treatment methods:
Stretches, yoga, or Pilates: these movements help support your core, hips, and feet, which all affect your pelvis.
Pelvic floor exercises: you'll learn strengthening and coordination exercises to perform both during therapy and at home.
Trigger point therapy & deep tissue massage: these external methods also help break up scar tissue, improve circulation in the pelvis, and help muscles relax.
Breathing techniques: deep and diaphragmatic breathing exercises can encourage relaxation and alleviate tension in the back and pelvis.
Can PT Cure My Endometriosis?
Unfortunately, as promising and effective as this treatment is, we still don't have a cure for endometriosis. But while PT isn't a cure, it's an incredible tool that has given many women relief from the life-altering symptoms of endometriosis! PT can be used in conjunction with other treatment methods and lifestyle modifications to help you live a significantly more pain-free life. At Sylacauga OB-GYN, we have plenty of treatment options that we can personalize to your unique needs.
Is Pelvic Floor Physical Therapy Right for Me?
If pain is keeping you from living your life to the fullest, call Sylacauga OB-GYN! Pain is not a normal part of being a woman, and you shouldn't have to live with it. Our doctors have the experience and expertise to determine whether your pelvic floor muscles are contributing to your pain and work together to find a treatment that will work for you.
You don't have to travel all the way to Birmingham to get a diagnosis and treatment for endometriosis or any other chronic pain you're experiencing. We're accepting new patients now, right here in the heart of the Coosa Valley area, and we're ready to help you get to the bottom of your discomfort!
Sylacauga OB-GYN: Endometriosis Treatment in the Coosa Valley Area
At Sylacauga OB-GYN, we're proud to bring the latest treatments, therapies, and techniques to women in and around Sylacauga, including Talladega, Alexander City, Childersburg, Birmingham, Clay County, and Coosa County. We're bringing big city care to our beloved small towns. To learn more about our practice, meet our team—including our newest female OB-GYN, Dr. Ashley Surles—or give us a call at 256-487-7783 to schedule your appointment!