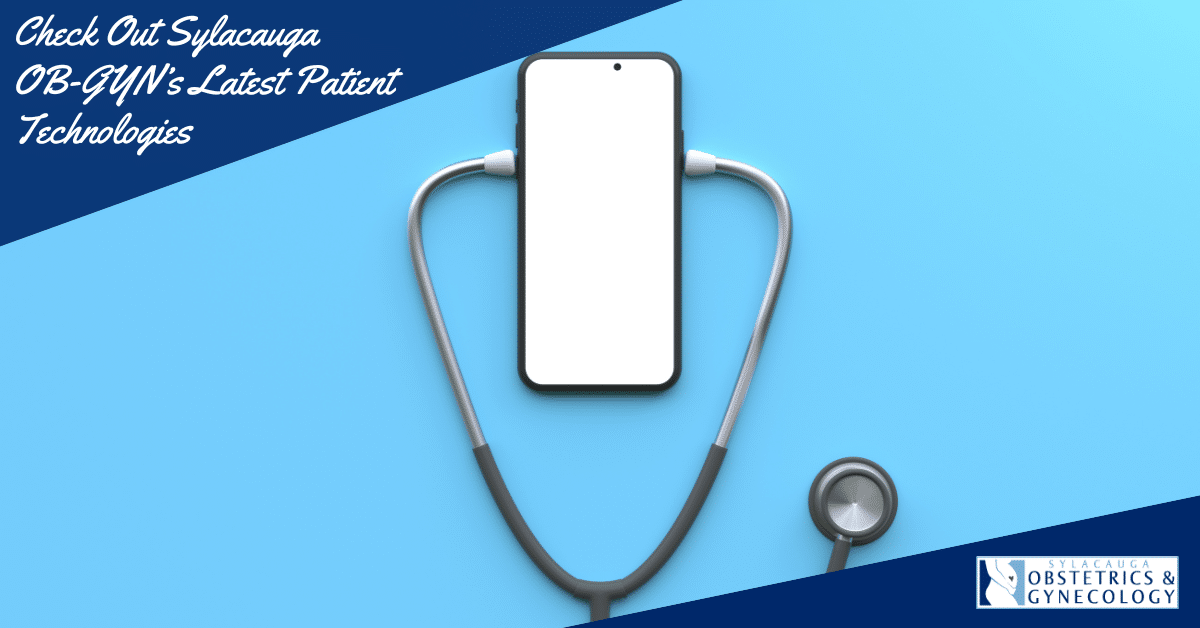 17 Apr

Sylacauga OB-GYN's Innovative App and Kiosk Check-In System Explained

Sylacauga OB-GYN is always looking for new ways to enhance our patients' experience with us. We've been using the innovative eClinicalWorks electronic health record system since 2018, giving our patients convenient access to features like the Healow app and an onsite kiosk system for streamlined check-ins. Now, we've upgraded to the latest version of eClinicalWorks, V12, opening the door for many new and exciting features to come. 

What does this mean for our patients? Don't worry—you won't have to change a thing. But you may notice some new features and a new look, so we wanted to take a moment to talk about the update! We're always striving to stay ahead of the latest technology here at Sylacauga OB-GYN. Let's talk about why we've chosen to stick with this system and upgrade to the latest version!
Healow App: Your Health at Your Fingertips
Since first introducing the Healow app, we've continuously added new and improved functions to help you stay connected with your health. Over the years, these add-ons have made it possible to check in to your appointment and make bill payments right from the app. We've also made improvements to the messaging system to ensure that communicating with our office is always easy. 
Healow allows you to be proactive, with a robust messaging feature, a paperless payment system, and an accessible history of your medical records. In one place, you can see your lab results, prescriptions, medical chart, past messages with our office, and more. You can also check-in for your appointments the day before your appointment and skip the waiting room! 
Now, you can also complete any necessary questionnaires directly on your phone, which will seamlessly link to the note for your visit. The app is free, easy to use, and secure—all features that are important to us, as we value our patients' money, time, and privacy.
Key Features
View your personal health record and lab results

Check-in early for appointments from the convenience of home

Communicate with the office in a timely and convenient way

Pay your medical bill

Request referrals

Request prescription refills

View upcoming appointments
Improved Kiosk Check-In
We understand that not everyone wants or is able to check in for their appointments on a smartphone. That's why we also prioritized updating our in-office Kiosk app to streamline the process for everyone. As you securely enter and review your identification, insurance, and contact information, any changes you make will be automatically integrated into your record. 
We love this system because it means no lost papers, miscommunications, or crossed wires. From this kiosk, you can update your information, make co-payments, save a credit card on file, and more. And everything gets updated instantaneously, so you'll always be prepared for your appointment.
Key Features
Securely confirm or update your information

Review your insurance information

Add your driver's license & insurance cards

Save a credit card on file

Complete any additional questionnaires specific to your appointment
The Future of OB-GYN Visit Experiences
We chose the eClinicalWorks platform because it frequently offers new upgrades that we can review to see if they'll be relevant and helpful to our patients. In the future, you'll see even more new features to improve your experience with our office! If there's a feature you'd like to see or something that you're having trouble with, you're more than welcome to share your feedback with our office. 
Our patients come first, and all the upgrades we choose to make come with you in mind! 
Sylacauga OB-GYN: Always on the Cutting Edge
Whether it's SneakPeek early gender reveal tests, 4D ultrasounds, or the latest patient portal upgrade, our team is dedicated to bringing the latest obstetric and gynecological advancements to our patients here in the Coosa Valley Area. 
We believe that Sylacauga women deserve to have the same great technologies nearby that they would otherwise have to drive to Birmingham to receive. We're taking new patients now—meet our team to find your new OB-GYN today!
Find the Best OB-GYN in Sylacauga & the Coosa Valley Area
If you're looking for an OB-GYN convenient to Sylacauga, Talladega, Alexander City, Childersburg, or another community in Clay or Coosa counties, get in touch today! We pride ourselves on providing big city care with small town values. Contact us online or call (256) 510-7165 to schedule your appointment.