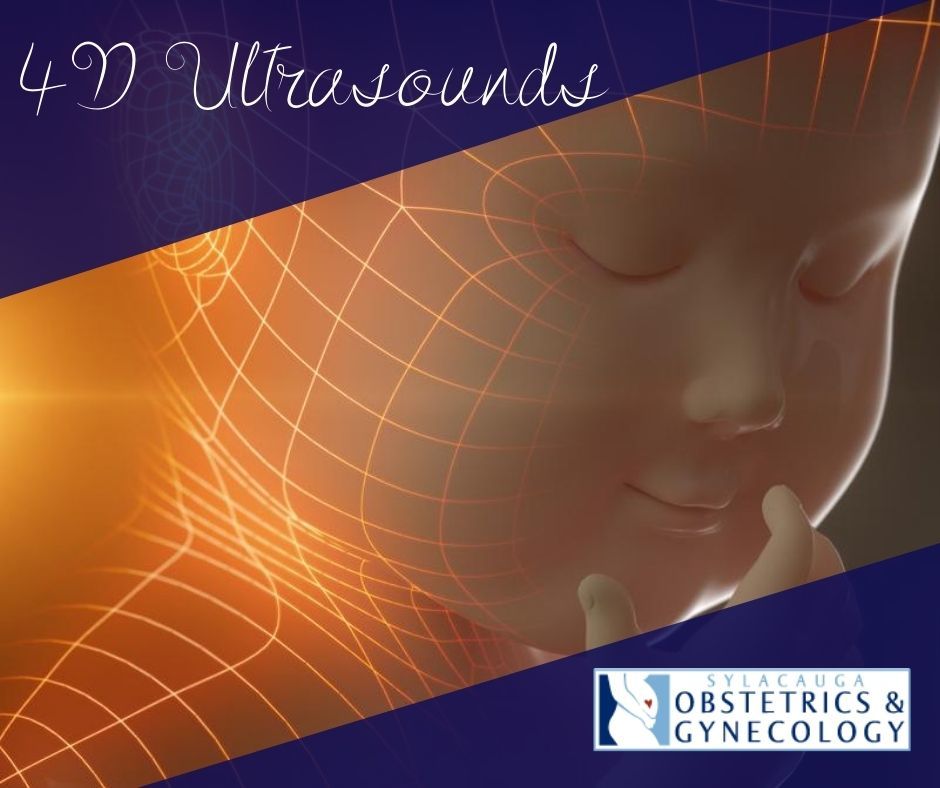 15 Aug

4D ultrasounds provide a movie-like experience

Still in the throes of excitement over your new pregnancy, you're now looking forward to many other milestones. One such milestone is your exciting ultrasound! Learning the baby's gender, maybe seeing the baby move – it's sure to be one of the highlights of your pregnancy.

You will be thrilled and fascinated by a new ultrasound technology we have that provides precision views and clear pictures.  It's called a 4D ultrasound, and Sylacauga OB-GYN's got it.
Sylacauga OB-GYN's 4D ultrasound – increased capacity for expectant mothers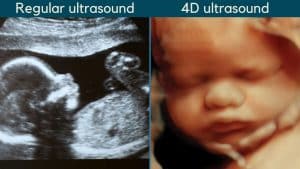 We are pleased to share that we now have two ultrasound rooms and two ultrasound technicians just waiting to perform your 4D ultrasound. This extra capacity means you won't have to wait too long to experience your baby in 4D technology.
Jeneria Jones, one of our ultrasound technicians, says that a 4D ultrasound is just a more intimate experience than traditional ultrasounds. Says Jeneria, "a 4D ultrasound is a live motion experience. They are similar to a 3D ultrasound, but with 4D, you see movement. This means you get to see different types of movements your baby is making – sucking their thumb, kicking their feet and legs, smiling and yawning – that sort of thing." 
Your 4D ultrasound: the importance of qualified clinicians
There are several places that are essentially "prenatal portrait centers," which perform 4D ultrasounds. That said, it is imperative that your ultrasound is performed by certified trained American Registry Diagnostic Medical Sonography technicians. You'll want to ensure you get your questions answered professionally. You'll also want to ensure that the procedure is performed in the most professional, safe manner possible.
In other words, trust the experts (like those at Sylacauga OB-GYN) to know the proper way to perform your 4D ultrasound. The quality of care you will receive with us will far surpass a prenatal portrait center. You're already coming here anyway, so you'll save valuable time as well!
What is the 4D ultrasound experience like at Sylacauga OB-GYN?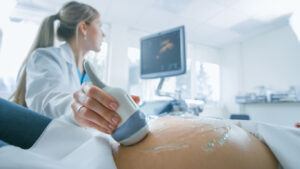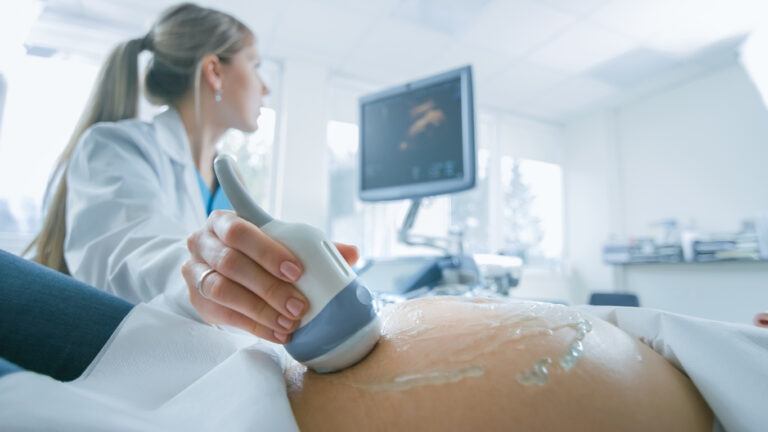 You'll have your 4D ultrasound performed right in our offices. The optimal time for a 4D ultrasound is 28-32 weeks, and at Sylacauga OB-GYN, they are performed for elective, recreational purposes. As soon as the procedure is over, we can email or text your images so you can show friends and family right away. You can also get a CD of your 4D ultrasound for posterity. We have two technicians who perform these ultrasounds who are both ARDMS certified. This means we can get you in and get you started on this incredible experience.
Getting your 4D ultrasound performed by your own personal OB-GYN should be your preferred method of having this procedure done. You can schedule your next checkup with us and schedule the ultrasound to take place at that appointment.
This actual video of a 4D ultrasound tells you everything you need to know about the beauty of seeing your baby up close:
Why is a 4D ultrasound at Sylacauga OB-GYN better than anywhere else?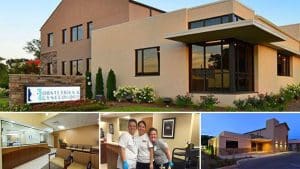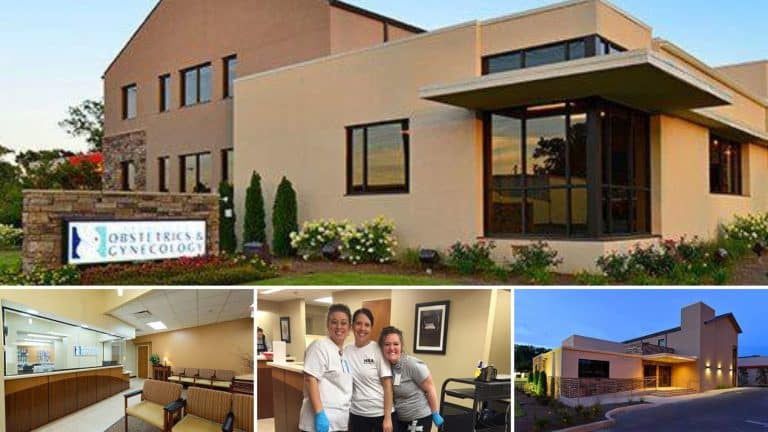 We've invested in advanced technology at our practice, which makes getting your 4D ultrasound an incredible experience here. This is far superior to driving to Birmingham and having a "portrait 4D center" ultrasound.
Although not used for diagnostic purposes, our superior 4D equipment is what differentiates us from anyone else in our area. Our technology uniquely has the ability to convert the raw 4D ultrasound data and convert it into more "friendly" formats. This means our technicians can actually email or text you your 4D photos almost instantaneously. You can then share with friends, family, even Instagram – right away! 
We can of course also make a CD for you with this video of your 4D ultrasound experience.
Is a 4D ultrasound safe?
Studies show that 3D and 4D ultrasounds are safe. But as we mentioned above, you need to use a certified ultrasound technician, rather than at an ultrasound center in a local mall or office building. They may not employ highly skilled technicians as you'll find at Sylacauga OB-GYN. 
The American College of Obstetricians and Gynecologists have concluded that ultrasounds are safe. They are not linked in any way to cancer, birth defects, or any potential developmental delays. So you should feel safe, comfortable, and excited about seeing your baby move about in a movie-type format!
A 4D ultrasound is a miraculous experience that enables you to see your baby as though they were on the outside of your womb! Reach out to us today to schedule your 4D ultrasound right here in your backyard in Sylacauga.
Visit Sylacauga Obstetrics & Gynecology for your 4D ultrasound today
A 4D ultrasound right here in Sylacauga is just one more way we help you know what to expect when you're expecting! Our practice focuses on providing the very best quality of care and medicine for expectant Sylacauga mothers. At your next appointment, schedule your 4D ultrasound to coincide with your visit, saving you valuable time. Superior 4D ultrasounds are just one more way Sylacauga OB-GYN is your small-town doctor with big-city medicine! Reach out to us today here or at 256-249-6995.