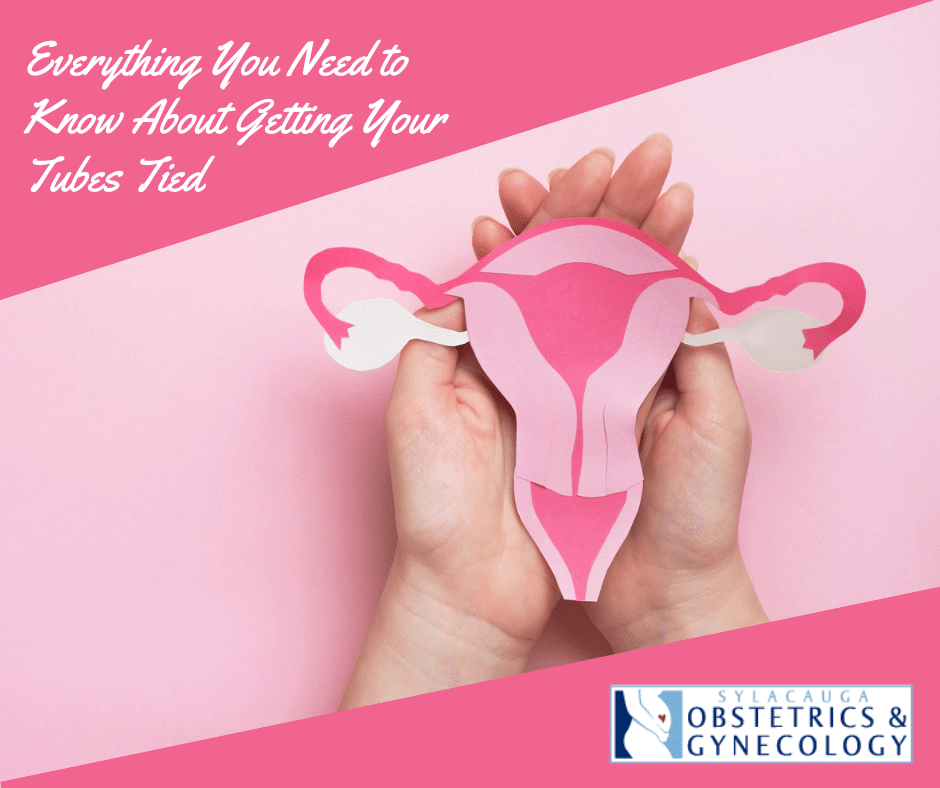 14 Sep

Everything You Need to Know About Getting Your Tubes Tied

In the realm of family planning, women have a spectrum of choices, each allowing them to make deeply personal decisions about their reproductive futures. One of these choices is tubal ligation, a surgical procedure commonly known as "getting your tubes tied." This permanent contraceptive method offers women total peace of mind about getting pregnant, but it is a very serious decision that takes research, planning, and certainty.

At Sylacauga OB-GYN, we're passionate about giving our patients all the information they need to make the best decision for themselves. Let's talk about tubal ligation, answer some common questions, and learn more about how to decide if this procedure is right for you.
Tubal Ligation: Everything You Need to Know
What is a Tubal Ligation?
This is a surgical procedure that goes by many names, including tubal sterilization and female sterilization. As a method of birth control, it prevents pregnancy by blocking or sealing the fallopian tubes: the part of your reproductive system that connects your ovaries to your uterus.
Pregnancy occurs when an egg, released from the ovary, is fertilized by sperm. The fertilized egg then travels down the fallopian tube and implants in the uterine wall. When the fallopian tube is blocked, pregnancy can't occur.
The Sterilization Procedure Itself: How it Works
There are several tubal sterilization methods, including tubal ligation (permanently closing, cutting, or removing pieces of your fallopian tubes) and salpingectomy, or a total removal of the fallopian tubes. Each form of sterilization is performed under general anesthesia, meaning you won't be awake.
Your surgeon will make a series of small cuts near your belly button. Then, using an instrument called a laparoscope, they will either:
Cut and remove a portion of the tube
Clip the tubes using a permanent clasp
Remove the tubes entirely
Because it is a minimally invasive procedure, you're usually allowed to go home the same day. You can expect to experience some abdominal pain, shoulder pain, and some light dizziness or nausea for a few days afterward.
Frequently Asked Questions
Can You Get Pregnant After Tubal Ligation?
Sterilization is highly effective and not intended to be reversed. Only in extremely rare cases does the procedure fail. The fallopian tubes can't grow back together: if this appears to happen, it is only the result of inadequate closure during the surgery.
Does Tubal Ligation Stop Periods?
No, you'll have your periods as usual. Your ovaries will still release eggs, a process that triggers all the same hormones that make up your menstrual cycle.
Where Does the Egg Go After Tubal Ligation?
You'll continue to ovulate after the procedure. When the eggs reach the point of closure, they will simply be reabsorbed into your body.
Can Tubal Ligation Be Reversed?
Though some practices offer tubal ligation reversals, they can be risky and ineffective. Success rates vary depending on your age, the method of ligation, and other factors, but any damage to the fallopian tubes increases the risk of ectopic pregnancy, a life-threatening condition. Therefore, you shouldn't count on having the procedure reversed.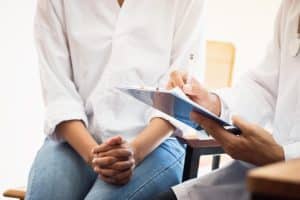 The Decision-Making Process: How to Talk to Your Doctor
Because tubal sterilization is considered permanent, it's very important to do your research and talk to your doctor about the procedure. We encourage a thorough consideration process—not to discourage you or put up barriers, but simply to ensure that you make an informed decision. Finding a doctor who is willing to listen and provide answers without judgment is key!
We encourage you to write down a list of questions that you have for your doctor. And if you have any doubt about whether or not you might want children in the future, your doctor can also walk you through long-acting reversible contraception options like IUDs.
Our goal is never to talk you into or out of any one birth control method—it's simply to equip you with full knowledge of your options. If you think tubal ligation might be the right choice for you, talk to Sylacauga OB-GYN!
Helping You Feel Empowered for Your Future
At Sylacauga OB-GYN, our goal is to empower women's health throughout the Coosa Valley area. If you believe that permanent birth control is the best option for your reproductive future, make an appointment with a member of our team today. We're here to provide compassionate care, have meaningful conversations, and be your partner in health.
Sylacauga OB-GYN: Voted Best OB-GYN in Sylacauga, AL, and Beyond!
We're immensely proud to be recognized as the Best Medical Practice in the Coosa Valley in 2023. But we'll never rest on our laurels in pursuit of excellence in women's health care! To schedule your appointment with one of our award-winning OB-GYNs, contact us online or call (256) 510-7495 today.