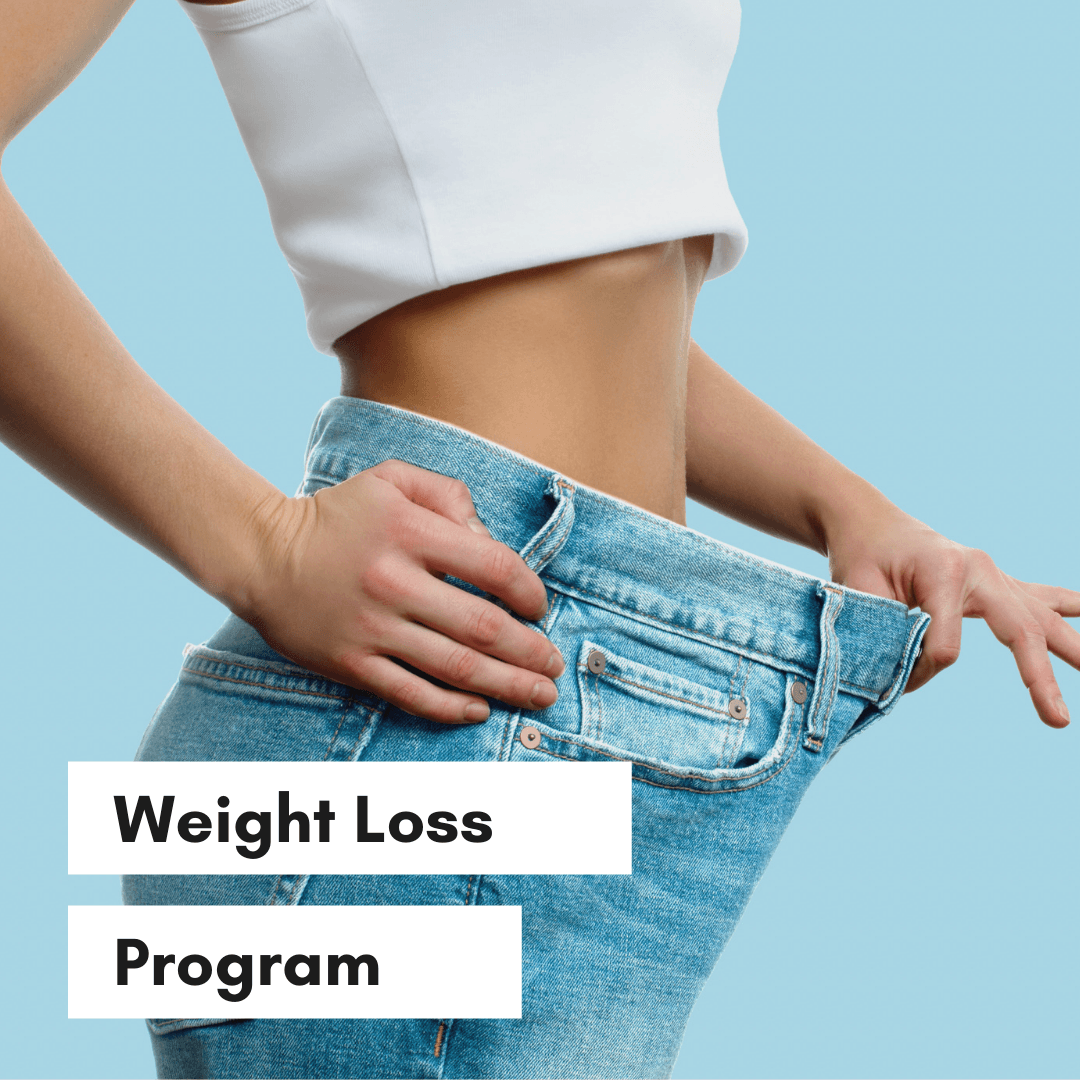 18 Nov

Is a medical weight loss program for me?

A weight loss program, a fad diet, and popular workout classes are all means that women commonly use to lose weight. However, most women using these trendy weight loss techniques don't achieve a standard of health with long-lasting results. 
4 things to look for in a weight loss program
Accountability
Weight loss is a difficult task. One of the hardest parts of pursuing weight loss is feeling like you're on the journey alone. To successfully lose weight, you need support  and accountability to hold fast to your established plan and achieve your goals.
Safety and expertise
Sometimes, weight loss programs offer incredible results but require extreme tactics to reach your goals. As you assess program options, consider health professionals with experience in weight loss treatment, lifestyle counseling, and administering weight loss medications. When it comes to weight loss medicine, do your research and ask your trusted health professional what they recommend for your health care.
A well-balanced program
Safe, successful weight loss programs are a proper mix of pursuing nutrition balance, exercise regimens, and emotional support. Too much focus on one element may heighten quick results, but rarely do these results last beyond a few months. You are not only looking for a way to drop weight quickly, but to also live a healthy lifestyle. These changes often take longer to achieve and last far beyond a fad diet.
Sustainability
The ultimate goal of weight loss programs is for you to graduate from using them. Truly successful weight loss programs encourage you to set healthy habits and make positive lifestyle changes. Weight loss programs can often equip you with a plan of how to keep your weight off once you complete the program.
Sylacauga OB/GYN's Weight Loss Program

Here at Sylacauga OB/GYN, we have crafted a unique program that we believe genuinely helps women achieve their health goals and lead to a happier, healthier life. This weight loss program is unlike other popular options, and we have remarkable success stories.
Sylacauga's program includes…

Our very own proprietary program.
We were often frustrated with the lack of lasting results we achieved through other weight loss programs. So in 2014, we decided to improve upon what we saw. After extensive research, we have created our proprietary weight loss program not affiliated with any franchise.
Our program includes a variety of elements that encourage and equip you to maintain your weight loss. Some things that we include in our unique program are a complete nutritional assessment, assistance with energy and appetite, monthly full-body composition analysis, a metabolic laboratory profile, a personalized exercise regimen, and emotional support throughout the program.

Frequent check-ins.
Our program occurs for 12 months. During the first few months of your participation in the weight loss program, we ask to check in with you weekly. We offer these weekly check-ins to assess your vitals, check your weight, and administer vitamin rich injections. Additionally, we provide emotional support during these meetings to check in with how you feel about your goals and progress. At three month intervals, we will analyze your progress and discuss if we need to make any adjustments or changes to your weight loss program.

Balance of health, exercise, and medication.
Our program is centered around creating healthy habits and equipping you with the tools you need for success. The health of your mind and body encompasses more than one category, and our weight loss program aims to address health in multiple facets of your life.
For our weight loss program, we assess your nutrition and create a diet plan, perform a full panel of labs and a body composition analysis, make medication recommendations, assess current activity levels, and suggest an exercise regimen. While doctors may administer medications, such as phentermine (Adapex), B12 and other lipoenzymes, metformin (Glucophage), Topamax, and Wellbutrin, these aren't always for weight loss participants. If you have questions about these medications, ask your trusted medical professional.
The goal of our weight loss program is to help you lose weight, sustain your energy, and live a healthy life.

Personalized, sustainable plans.
Our trained staff provides compassionate, proactive guidance for your continued success every step of the way. From the beginning of your program, we work with you to craft a diet plan, exercise regimen, and medication regimen that best suits your needs and matches your goals.

Is this program right for you?

Weight loss programs are about more than just changing your appearance. Successful weight loss and managing a healthy weight ensures you're on the right track for optimum health throughout your lifetime. 
At Sylacauga OB/GYN, we understand the difficulties surrounding weight management. Our desire is for those who haven't experienced success with other programs to find a sustainable weight loss solution in our program. By offering an established, comprehensive, and compassionate weight loss program, we hope that you are encouraged to reach your ultimate health, confidence, and quality of life. 
Getting Started at Our Weight Loss Clinic
If you're interested in controlling your weight, we'd love to help. Our weight loss clinic offers safe, effective, and caring weight loss and management programs built around you. To get started, give us a call at 256-245-6956 or email us at [email protected].

Take control of your life and your weight with Sylacauga OB/GYN.